Almost one month down for 2011. Eleven more to go. A glimpse of my January: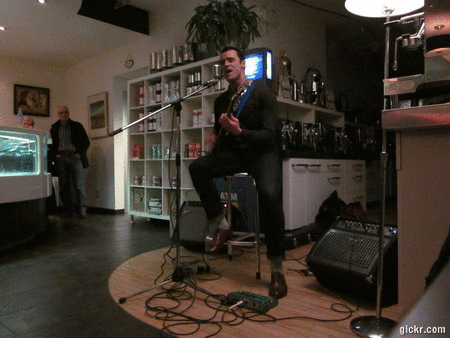 Ben Stevenson
plays a romantic, soulful set reminiscent of Sam Cooke at
Leva Cappuccino Bar. Swoon.
Fellow Edmonton
blogger's
dainty birthday at
Blue Plate Diner
. Pretty personalities, blush inducing vino and oh-so-satisfying good eats. I wake up from dreams of Blue Plate's Lentil & Nut Loaf in a puddle of drool....
One too many pints of Grasshopper at
Next Act Pub.
The Old Sins
growl out some punk-rock soul at The Black Dog.